Recently, I was given the opportunity to review the Molly Mutt bed, and I love it! I love this bed for a variety of reasons! Mainly, this bed doubles as storage, which is important in urban areas, AND, it's style and contents are flexible.
There are many different types of dog beds available these days and I would argue that any dog could benefit from alternative types of beds throughout the house (Rooney may, or may not, be spoiled with beds, I'll let you decide). But, every family could use a space in their house for the Molly Mutt dog bed.
What is the Molly Mutt Dog Bed?
the molly mutt bed – the dog bed dogs love™ from molly mutt on Vimeo.
What Type of Pet Parent Should Invest in a Molly Mutt Dog Bed?
The Traveler Pet Parent
As you can see, the Molly Mutt dog bed design allows you to completely breakdown your dog's bed and pack it away. Not only can it help you save space on a road trip, but for pet parents who like to camp, backpack, and hike, the Molly Mutt dog bed allows you to reuse your clothes as stuffing for your dog's bed at night.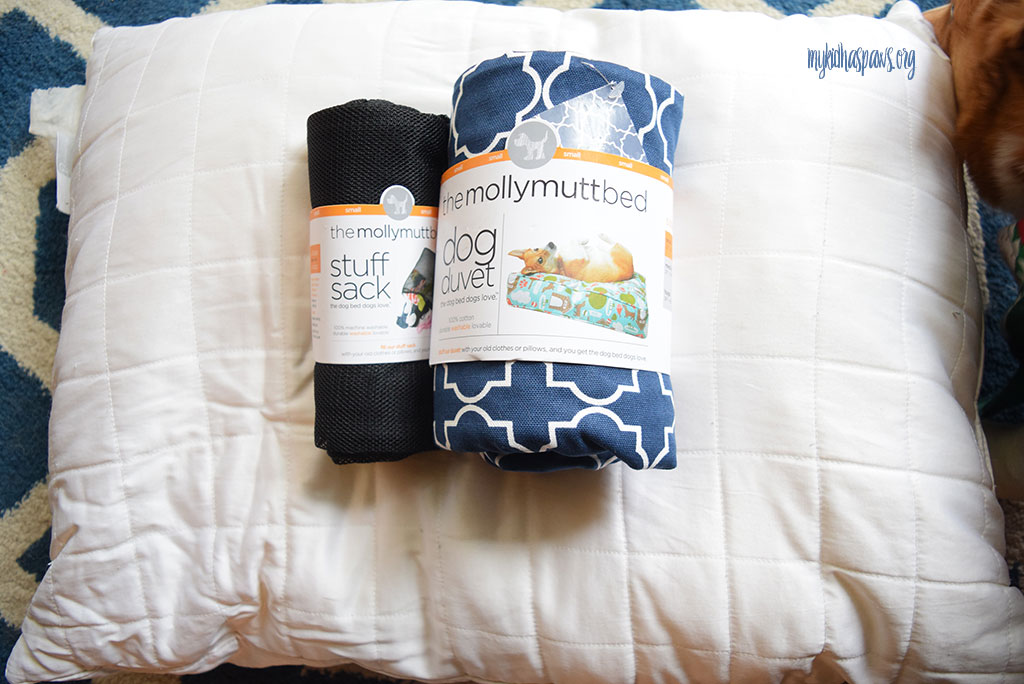 The Urban Dweller Pet Parent
In an urban area (like the Bay Area where Molly Mutt was founded), every square inch of your space needs to be used smartly. Meaning, everything in your house should be used as alternative storage. For example, right now, Rooney's Molly Mutt stores my old scrubs, some seasonal sweaters, and an extra pillow I don't need, but want to keep.
The Eco-concious Pet Parent
The Molly Mutt dog bed was created to decrease the amount of waste in landfills, by providing pet parents with an alternative place to store and use their textiles. Additionally, this dog bed provides pet parents with a sustainable dog accessory option.
"We remain a leader in the industry with duvet covers that eliminate 100% of the energy and greenhouse gas emissions associated with other bedding." – Molly Mutt 
The Frugal Pet Parent
Dog beds can be expensive, and may only last a year or so if they are too big to wash. Dog beds become even more expensive for pet parents of large dog breeds. A "Huge Dog Bed" from Molly Mutt is $55, and it can last you as long as you want because you can take out all of the stuffing and launder the whole bed.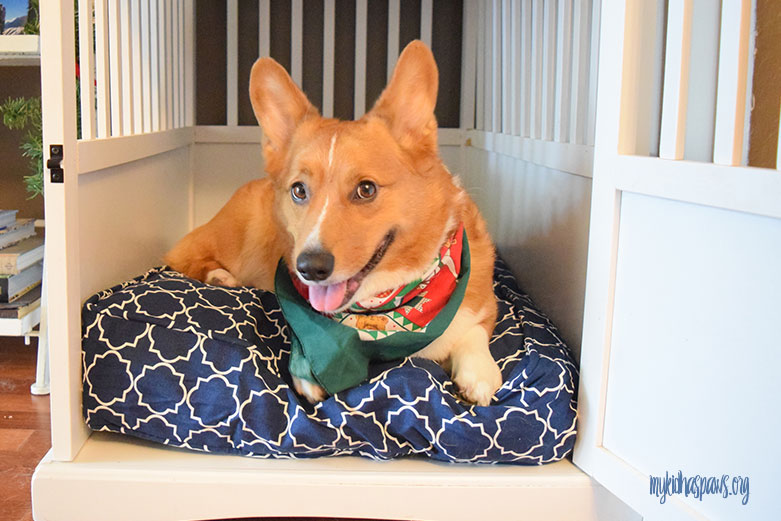 Customization
Molly Mutt's duvet design allows you to customize the look of your dog's bed to your needs, decor, and style.
Molly Mutt has not forgotten about dogs who prefer to have back or neck support. If your dog prefers those aspects of a traditional dog bed, you can purchase an add on bolster for your dog as well.
Molly Mutt wants to account for every dog's needs, so they have the option to include a water-resistant liner.
Do You Think the Molly Mutt Dog Bed is the Right Solution for Your Dog?
If so, Molly Mutt was kind enough to let us host a giveaway! Enjoy!
a Rafflecopter giveaway

Disclaimer: I was provided with a Molly Mutt dog bed to give my honest opinion about the product. My Kid Has Paws only reviews products that we believe our readers will enjoy.