The great folks at Wayfair have sponsored this post, which is all about Heritage Meals! This series of posts sponsored by Wayfair was created to celebrate the culinary diversity of our nation! Since the focus of my blog is pets, I wanted to highlight one of California's greatest culinary assets in the form of DIY Dog Treats!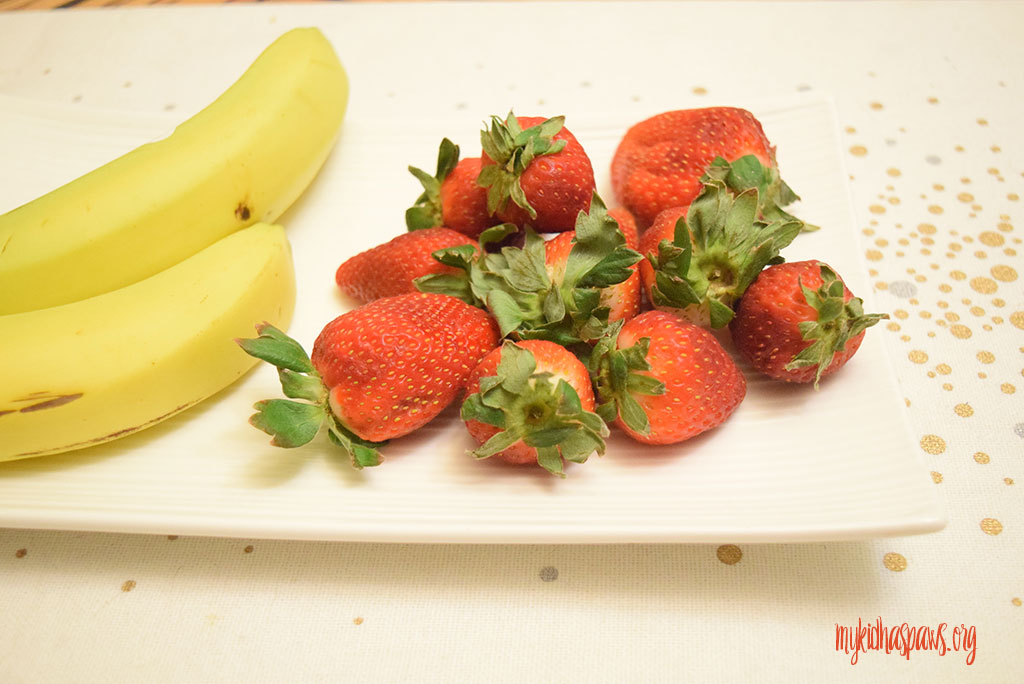 As a native Californian, I can't tell you how proud I am of the high-quality produce we grow in this state. Especially, our California strawberries! Therefore, today I would like to share with you two DIY Dog Treat Recipes featuring California strawberries!
What You Need for Your Recipes!
For these recipes, you will need the following:
A blender (below I have selected two blenders for two types of budgets)
A baking sheet
A serving dish for your dog
An ice cube tray
Now, I will be honest, creating new recipes is not a talent of mine. Therefore, I looked to the very best dog cook book and dog blog that I know; Cooking for Sugar from Sugar the Golden Retriever.

Why do I LOVE Sugar's recipes?
Not only do they incorporate my favorite fruit — the California strawberry. But they also are quick and easy to make! Not to mention, these healthy homemade recipes are an easy way to spoil your dog!
Ingredients:
Ripe Bananas
Strawberries
Directions:
Cut the bananas into small chunks and cut the strawberry sin help. Freeze for 3 hours or 24 hours (recommended). Using a blender or food processor, blend the frozen bananas and strawberries. Mixture will be crumbly at first, then will have a creamy consistency." – Cooking for Sugar
Ingredients:
5 Large Strawberries
1 tablespoon Orange Juice
1 teaspoon Honey
Directions:
In a blender, blend all the ingredients. Spread the liquid thinly on a baking mat. Bake it at 250 degrees for 1-1.5 hours." – Cooking for Sugar
For more amazing DIY Dog Treat recipes, go download Cooking for Sugar here. Your dog will love you for it!
Disclaimer: I am a Wayfair Homemaker blogger, I am compensated for sharing my opinion and participating in themed blog posts. However, the opinions of this blog post are 100% my own. Additionally, My Kid Has Paws only shares information we believe our readers will enjoy.