Opening your home to a dog, whether through adoption or foster, is an amazing and rewarding life experience. Not only are you rewarded with unconditional love, but you are also saving a life.
If you have been reading this blog for a while, you know that my husband and I adopted Rooney back in 2012 from a local Corgi rescue, and Rooney has brought us so much joy since then! Today, Petcurean has asked me to discuss why pet adoption and fostering are so awesome!
3 Reasons to Adopt from Your Local Rescue or Shelter 
You will be saving a life. And providing a safe, secure loving environment to a dog or cat who really needs it.

I remember having an epiphany when my parents had adopted several dogs from the local no-kill shelter, that if they had been taken to a different shelter, there was a possibility they wouldn't have made it. I remember looking into their faces and feeling overwhelming sadness at the thought that their lives were at risk at one point, but then also feeling relief that my parents had chosen to adopt them, and made room for other pets at the local no-kill shelter. Anyone who has adopted an animal has directly contributed to saving the life of not only that pet, but other pets as well.

Very often rescue or re-homed dogs are already house-trained and have some basic behavioral training as well. 

This was completely true for us! When we adopted Rooney he was already crate-trained and potty-trained. So his adjustment into our lives was quick and easy. Rooney also knew his basic manors, however, as a herding breed, he has thrived from further training.

Shelters and rescue groups often include vaccinations, microchipping, and spaying or neutering in the adoption fee.

Also true for us! When we adopted Rooney he was vaccinated, microchipped, and had recently been neutered.
Check out more reasons to adopt a pet on Petcurean's website here.
Consider Adopting a Senior pet!
There are no surprises with a senior pet. Their personality traits are established already and they are normally very accepting of whatever life throws at them. The puppyhood or kittenhood headaches of housetraining are well behind them, and their more mellow demeanor is a comfort to live with.

Having a pet in their Golden Years is an amazing blessing. They ask very little of their people, yet give their people so much. I highly recommend senior pet adoption!

Senior pets are also usually less destructive. The urge to chew and scratch is much less likely to cause problems. Dogs are often content with a sedate walk in the neighborhood or a gentle game of fetch as a form of exercise, as opposed to the more energy draining needs of a younger dog who needs more activity. Many senior cats will also still enjoy chasing that little red dot of the laser pointer, but perhaps for not quite as long as their kitten counterparts.

While at working the veterinary hospital, my senior patients were some of my very favorites. They were so calm and loving, and their personalities and demeanor made it an easy choice to go the extra mile to make them happy. Two senior patients that I remember very fondly were Mabel the elderly Basset Hound who preferred her toenails trimmed outside on the grass in the sunshine, and Tank, the elderly cat who preferred to be held while in the hospital.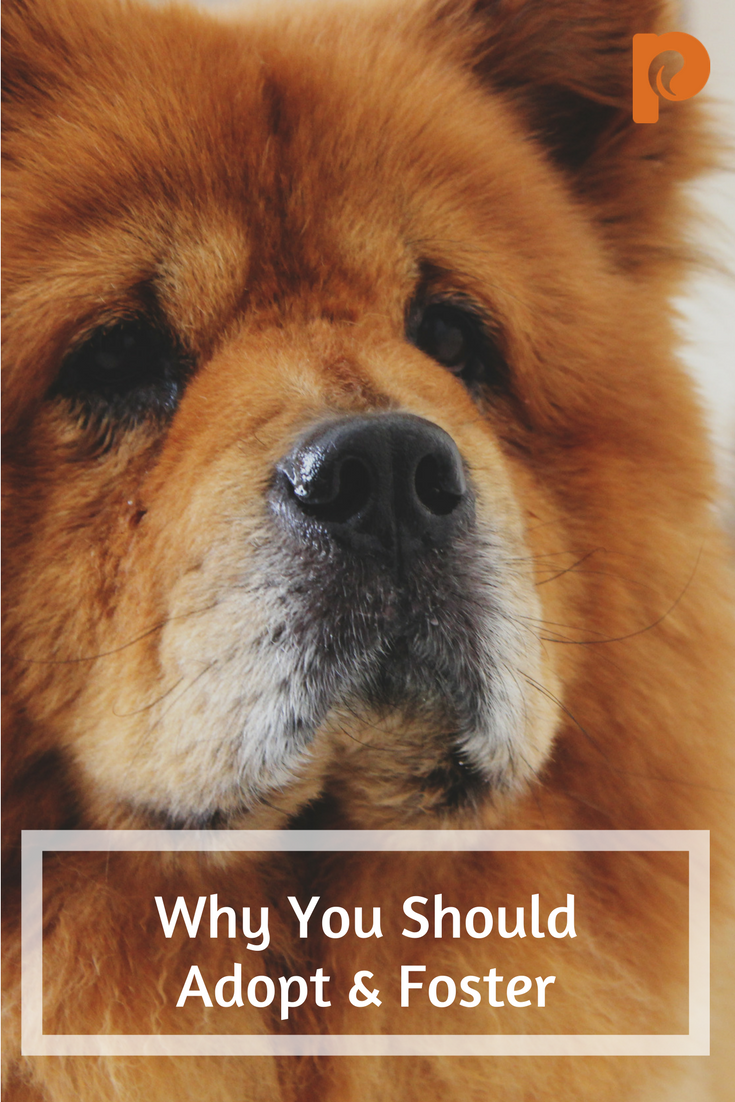 Check out the many benefits, as well as things to consider before adopting a senior pet here.
3 Reasons to Foster for Your Local Rescue or Shelter 
You are helping a rescue help the community! Rescues and shelters need foster homes for pets so that they can take in more animals. Often, local rescues don't have a formal facility and all of their pets are with local foster parents.
Short-term commitment. Not all people have the lifestyle to be pet parents. However, you might have a few months to dedicate to a local shelter or rescue. In the past, I have recommended fostering to families who are thinking about getting a pet, but want to see if their kids will step up to the responsibility. Fostering is also a great option for people who love pets, but like to travel. If you know that you won't travel for the next 4 months, that might be a great time to open your home to a needy pet in your local community.
Costs are covered. According to FosterFurKids.com, most rescues or shelters cover the costs and supplies associated with fostering a pet.
Rescue groups supply pet food, bedding, leash & collar, bowls, litter, and cover veterinary care, so you don't incur any financial expense. If you are interested in caring for a pet but are not in a financial place to be able to afford one, fostering is a great option.
Don't feel like you can adopt or foster right now?
Check out a list of ways you can help local rescues and shelters that won't break the bank here, many of which you can do as a family!
This post was inspired by Petcurean and Eastwood Ranch Foundation!
Eastwood Ranch Foundation, a non-profit animal rescue organization founded by actress/director Alison Eastwood, has launched FosterFurkids.com a website that connects rescue groups and animal shelters with a nationwide network of pet fosters and transporters. To support the launch of FosterFurkids.com, the first 100 people that sign up to be a foster pet parent will receive a Petcurean care package!
Tell us about your foster or rescue experience in the comments below!