A while back, we wrote about how Pet-Inspired Art can make your home complete. If you missed that post, you can check it out here.
Today, I would like to share with you Reasons to Schedule a Photoshoot with Your Pet + A Discount for Bay Area Pet Parents!
1) Photos are a Forever Keep Sake
When we got married, two of our dogs were already in their senior years and the photos that we have of them from that day hold a very special place in my heart and my home. Senior dogs make incredible pets. If you haven't yet had the opportunity to spend time with your dog in their senior years, you have something very special to look forward to.
While it may seem hard to think about, I think senior pet photography can play an important role in a person's life. The photos I have of Beige, Rocky, and Maui in my home remind me of the important role they have played in my life.
"A camera is a save button for the minds eye" – Rodger Kingston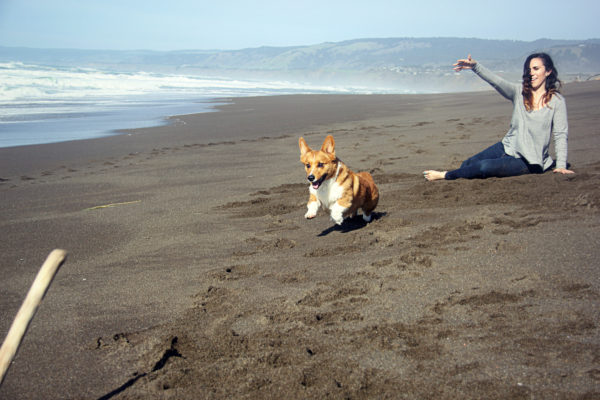 2) Memories
About a year ago, we had the opportunity to have a photo shoot with Rooney thanks to Pawpawrazzi Pet Photography. Not only are the photos incredibly important to us, but they remind us of a day full of beautiful memories, the trip we took as a family, and Rooney being silly in front of the camera.
3) Live in the Moment
If you are anything like me, you enjoy living a very busy and full life. Which at times leads to overwhelm and general craziness. Photography can help us slow down and live in the moment, even if only for a second.
If you live in the Bay Area and you would like to schedule a photoshoot, Anne Mary from Pawpawrazzi Pet Photography is nice enough to offer an exclusive discount to My Kid Has Paws readers: 30% Off On PawPawrazzi Professional Pet Photography Services & 40% Off All Collections!
You can find more information on how to contact Anne Mary to schedule your photoshoot here. 
Have you had a photoshoot with your pet? How was your experience?