Disclaimer: This blog post was made possible by Only Natural Pet. I received financial compensation for sharing my opinions about Only Natural Pet and their products. However, My Kid Has Paws only recommends products we believe our readers will value.
Preventing against fleas and ticks is a problem that every pet parent faces. Sometimes the problem is seasonal, but no matter the conditions, prevention should be top of mind for every pet parent. Today, I want to share with you some available options for fighting the ever-present flea and tick problem both for your pet and in your home.
What's the Big Deal with Fleas and Ticks?
Occasionally when working at the veterinary hospital, I noticed that a few pet parents skipped out on the flea and tick prevention at their pet's initial veterinary exam. On occasion, they declined due to the expense. Sometimes, they concluded that the prevention was unnecessary because their pet will be mostly inside. Often, pet parents didn't quite understand the severity of flea and tick problems. It is important, however, to understand that fleas and ticks cause a real threat to your pet's health.
For example, a tick bite or infestation can lead to Lyme disease, which can be detrimental to the health of your pet. Additionally, fleas can lead to flea bite allergy and dermatitis, which can begin a potentially long list of skin problems.
Health Problems Associated with Ticks (PetMD):
toxicosis or hypersensitivity
blood loss anemia
transmitters of viral or bacterial diseases
Health Problems Associated with Fleas (PetMD):
itching
hair loss
inflammation
secondary skin infection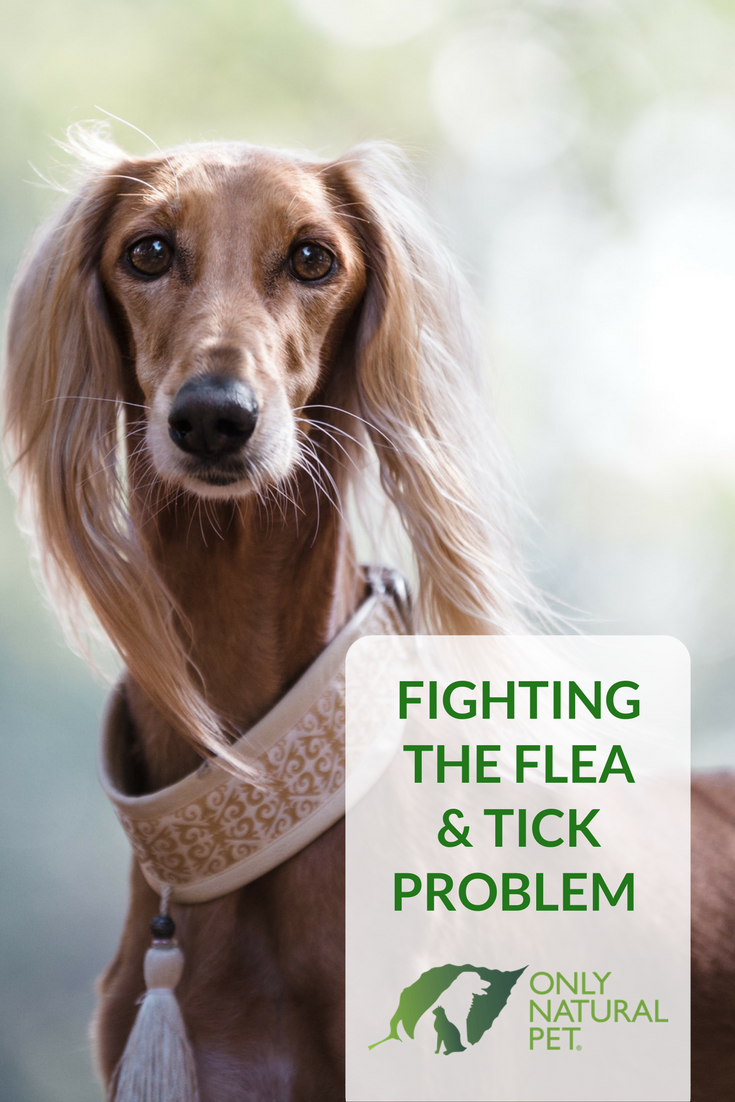 The reality is that pet parents don't actually need to know the list of problems associated with fleas and ticks. All anyone needs to know is that they can cause problems for your pet that can be prevented, so let's talk about prevention!
Is There a Pill for That?
The answer is yes. For a long time, there were only a few options that dominated the flea and tick prevention market. However, these days there are a variety of options that pet parents can choose from:
1) Topical
Topical flea, heartworm, and tick medications are available and are the type of medication most pet parents recognize. Many of these medications will protect your pet from more than one insect intruder. For example, Revolution, a product that I have used on Rooney in the past, prevents against fleas, heartworm, and intestinal parasites.
2) Pill form
Flea and tick medications do come in pill form. We tried one of these products in the past, and they upset Rooney's stomach, so we discontinued the use of that. The benefit to a pill form or chewable is that your pet doesn't have to stay dry for 24-48 hours before, and after, application as they do with topical medications. Therefore, these are great alternatives for pets who like to swim.
Additionally, there is no concern regarding kids petting a dog or cat after their the medication has been administered (as is the concern with topical medication).
3) Chewable
Chewables have been common on the market for treating heartworm for quite some time, but are also an option for flea and tick prevention.
What About Collars?
Flea collars are available on the market, and a few have the ability to repel ticks as well. This type of flea and tick repellent is preferred by some pet parents due to their long-lasting effects (up to 8 months).
Are There Any Natural or Holistic Options?
Only Natural Pet, a company that we have worked with before, brought to my attention one of their newest products: EasyDefense Flea & Tick Spray for Dogs and Cats.
Only Natural Pet EasyDefense Spray is a powerful, natural flea & tick repellent for both dogs and cats. Made with NO DEET, pyrethrins, or synthetic pesticides, this flea & tick spray for dogs and cats keeps biting pests off your pet.
In recent years many of the more traditional flea and tick prevention alternatives have been under attack in the market due to some pets having a negative reaction to the chemicals. The active ingredients in the EasyDefense Spray include; geraniol (a natural extract from the geranium plant) and peppermint oil.
The purpose of this specific spray is to provide you with a natural way to fight the good fight against fleas and ticks. That being said, you will need to spray your pet each time they go outside, but the good news is that you can use it to protect your home as well.
If you have been reading this blog for any length of time, you know that I want to hear what veterinarians think about a product, especially one that is so essential to the overall health of a pet, before I make any recommendations. So here is Holistic Veterinarian, Dr. Jean Hofve, to provide you with more information on preventing fleas and ticks naturally.
Notice that Dr. Jean Hofve mentions a few things to keep in mind when opting for a natural solution. Pet parents need to be very diligent about protecting all of the pets you have in your home, and your home itself. Basically, if you are going to opt for a more natural solution, it will take more work on your part.
In addition to the diligent use of natural products, and the essential oils they contain, pet parents will need to make sure all the pets in the home are bathed regularly, and the home is cleaned as frequently as possible (PetMD).
Additional Steps
If you are interested in the natural remedies of Only Natural Pet, they offer the EasyDefense Spray as part of a larger natural kit to help protect your pet and home against fleas and ticks. As discussed by Dr. Hofve, the best way to implement a natural solution is to take a comprehensive approach.
What remedies or natural treatments have you tried to prevent fleas and ticks? Are you interested in trying Only Natural Pet EasyDefense Spray? 
You can order online at Only Natural Pet and receive free shipping and save 20% by using the code AFLEA20SF and clicking here.
OR, you can enter our giveaway and receive a $50 Gift card to Only Natural Pet!