As many of you know, my husband and I adopted Rooney almost 6 years ago from a Northern California Corgi rescue, and he has brought SO MUCH joy to our lives every day since then. Today, in honor of Adopt a Shelter Pet Month, I would like to discuss if you are ready to adopt a Corgi.
Recently, we had a chance to attend CorgiCon, which is a very large gathering of Corgis in the community at Ocean Beach in San Francisco. Queen's Best Stumpy Dog Rescue, which is a Corgi specific rescue in California, had an owner surrender at the event. This post from QBSDR really resonated with me because lately I have been thinking about the recent popularity of Corgis and the number of people who are likely ill-prepared to have a Corgi. You might be thinking, "Rachel, why are you telling people they are ill-prepared, if you are trying to get people to adopt Corgis?". Great question! It's because those people who have purchased a Corgi and are ill-prepared, might give them up for health reasons (see below), and those Corgis are going to need AMAZING forever homes. Forever homes require a certain amount of preparedness and research. So, let's outline the things you need to consider before adopting a Corgi.
Herding Breeds & Behavior
I am putting this as the number one thing you should consider because adopting a herding breed is not the same as adopting a non-herding breed. (I think I just heard a bunch of dog parents nod their heads in agreement!).
While Rooney is outgoing and wonderful, he also needs a lot of exercise, training, and mental stimulation. I love every quirk in Rooney's personality (it reminds me of mine), but not everyone finds him as charming as I do.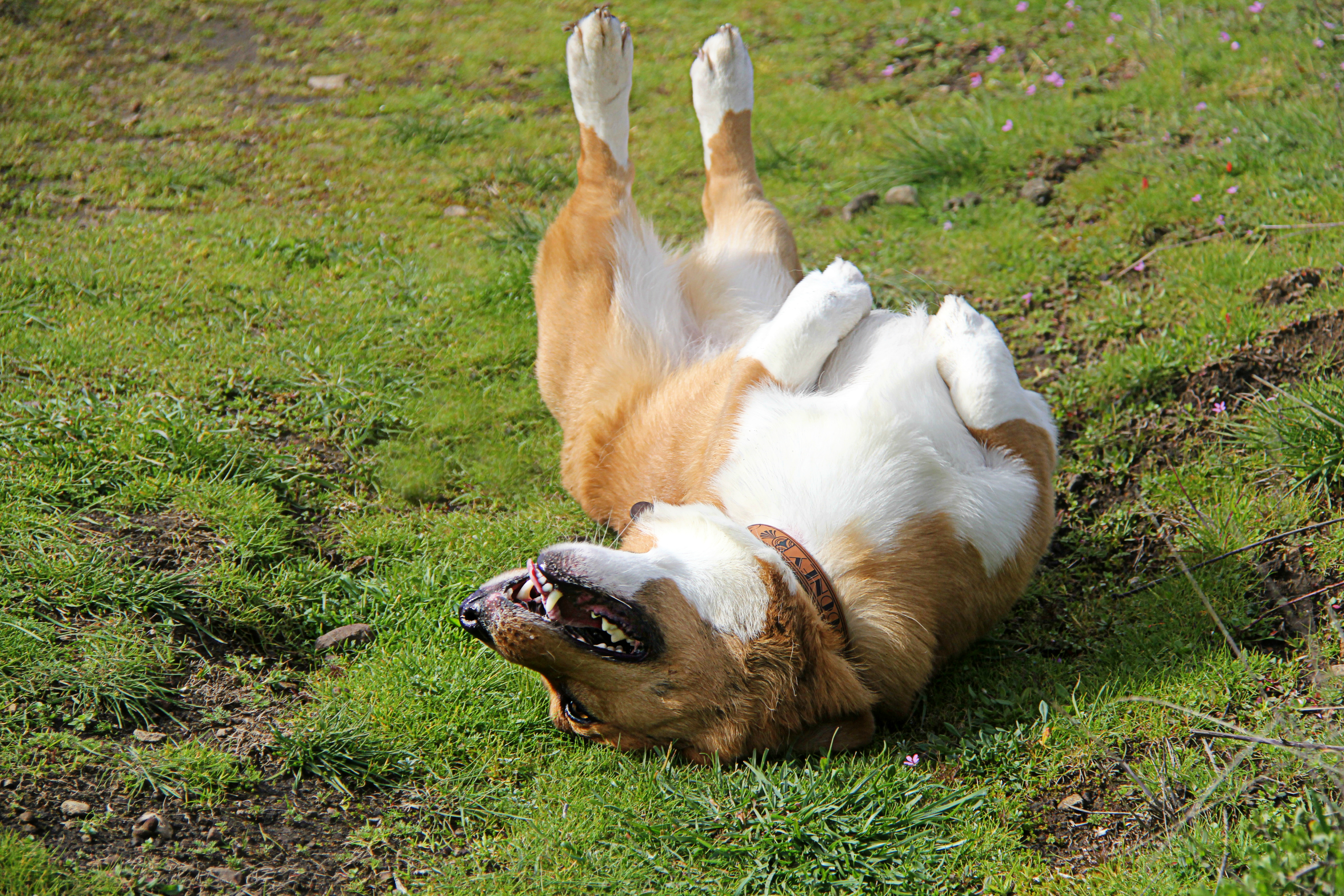 Herding breeds are meant to work. If you don't give them the mental stimulation and exercise they need, they might end up taking it out on your furniture, or your shoes, or other expensive items in your home.
However, if you are looking for a sturdy dog to keep you company on your hikes and other outdoor activities, then a Corgi might be the right dog for you. Additionally, if you don't mind seeking out training classes, you may have found your breed.
Don't believe me? Here is what the AKC has to say:
Personality: Smart and alert, affectionate but not pushy, bold but kindly.
Energy Level: Very Active; A strong and athletic little dog, the Pembroke loves physical activity and is happiest when he has a job to do.
Trainability: Responds Well
Barking Level: Barks When Necessary
Personality: Loyal, affectionate, and smart; even-tempered, never shy
Energy Level: Very Active; Athletic, rugged herders with a love for the outdoors, Cardigans thrive on mental and physical activity
Trainability: Responds Well
Barking Level: Barks When Necessary
Genetic Diseases and Common Injuries
Unfortunately, Corgis are prone to a certain number of aliments mostly having to do with their back. I was highly aware of the risks and costs associated with a slipped disc and subsequent back surgery when we adopted Rooney, therefore, I purchased pet insurance.
Rooney slipped a disc in his back in 2014, and fortunately, he didn't need surgery and only had to spend one night in the emergency room. However, it is likely we haven't seen the end of Rooney's back injuries. While we do everything we can to keep him lean and healthy, we know that another slipped disc is a possibility. If you are considering adopting a Corgi, I HIGHLY recommend pet insurance. If you have any specific pet insurance questions, I am happy to answer and share my experience, feel free to email me at mykidhaspawsblog@gmail.com.
Pembroke
While the AKC didn't explicitly state any diseases associated with Pembroke Welsh Corgis, I can say from personal and professional experience that all Corgi parents should know what the symptoms of a back injury and degenerative myelopathy look like.
Cardigan
According to the AKC, here are some of the specific health concerns associated with the Cardigan Welsh Corgi:
Hip Dysplasia, a malformation of the hip joints that causes arthritis and pain
Progressive Retinal Atrophy (PRA), which causes blindness
Degenerative Myelopathy (DM)
Lifestyle Alignment
This one is easy…
…can you deal with shedding?
If your answer is no, please consider adopting another breed.
Okay, okay…I'm sort of joking, but seriously, Corgis shed all the time.
If you are considering any breed, you definitely want to discuss things like shedding, drool, and how you want their tiny little legs to weave into the fabric of your life. Will they sleep on the couch? Will they be around kids? Do you have cats?
While the two sections above are more specific to the Corgi breeds, this section is really about finding the right individual dog for you and your lifestyle. Take your time and think about the things you are willing to compromise on, as well as the characteristics that mean the most to you. One of the best things about adopting a dog is that their personalities are already developed and the rescues and shelters usually have some insight into their behavior.
For example, when we adopted Rooney I had never had a dog who liked to swim. When I asked the rescue group they weren't sure if he did like to swim or not, so I just had to wait until that summer to find out. I wish you all could have seen the look on my face when Rooney waded straight into the lake one summer and took off swimming, I was so happy! Now, Rooney goes swimming with me whenever I get the chance to swim in a dog-friendly pool, and we have had the opportunity to visit a few lakes and oceans for swims as well.
Family Preparedness
This is something I can't stress enough. How ready is your family for a dog?
Has everyone in your family had a chance to voice their concerns and requests?
Having the whole family involved is definitely a key to success for helping a dog find their forever home with your family. If you aren't sure if your family is ready, I highly recommend pet sitting and/or fostering a dog to see if your family members are ready for the responsibility and adjustments.
I would love to hear from other Corgi parents how your Corgi came into your life and if there is anything I forgot to include.
Petcurean would like to provide a Giveaway to celebrate Adopt A Shelter Pet Month! Tell us the story of your rescued or adopted pet in the comments below!
Disclaimer: I am a Petcurean blogger. I was provided with food and compensation so that Rooney and I could provide our honest opinion. However, Petcurean is the food we feed Rooney every day. I am also a Chewy.com influencer. My Kid Has Paws only shares reviews we believe benefit our readers.
Photos of Rooney: Pawpawrazzi Pet Photography