This post is sponsored by Petcurean, but all ideas are my own.
IKEA has a new pet line!
IKEA has been a staple in many people's homes for quite some time. Famous for providing the best small space solutions, IKEA has now expanded their products to include a brand new pet line!
So far, products you can expect to see in the line include pet beds, leashes and collars, brushes, and of course, pet furniture.
So this weekend we took a trip to our local IKEA to take a look around and see what the new pet line looks like. After some deliberation, we picked a new bed for Rooney as well as a reflective collar for night walks since it gets dark so early now.
So far, Rooney seems to really like his new Lurvig Cushion dog bed. He would rarely sleep on the old one we had in our room at night, and often would opt for the floor instead, but the past few nights he seems to have spent the whole night on his new bed. Therefore, the bed seems comfortable, but not so big that it takes over our room. We live in a small townhouse so we don't have a lot of extra space for dog beds (although Rooney has at least 3 in the house!).
Additionally, the bed has a removable cover that is machine washable, which is so crucial since we picked out the white one. I think this bed could work well both as a crate bed, or a bed that fits in your pet's favorite resting spot. If white isn't your color of choice, this bed comes in 4 other colors, the dark gray being my second favorite.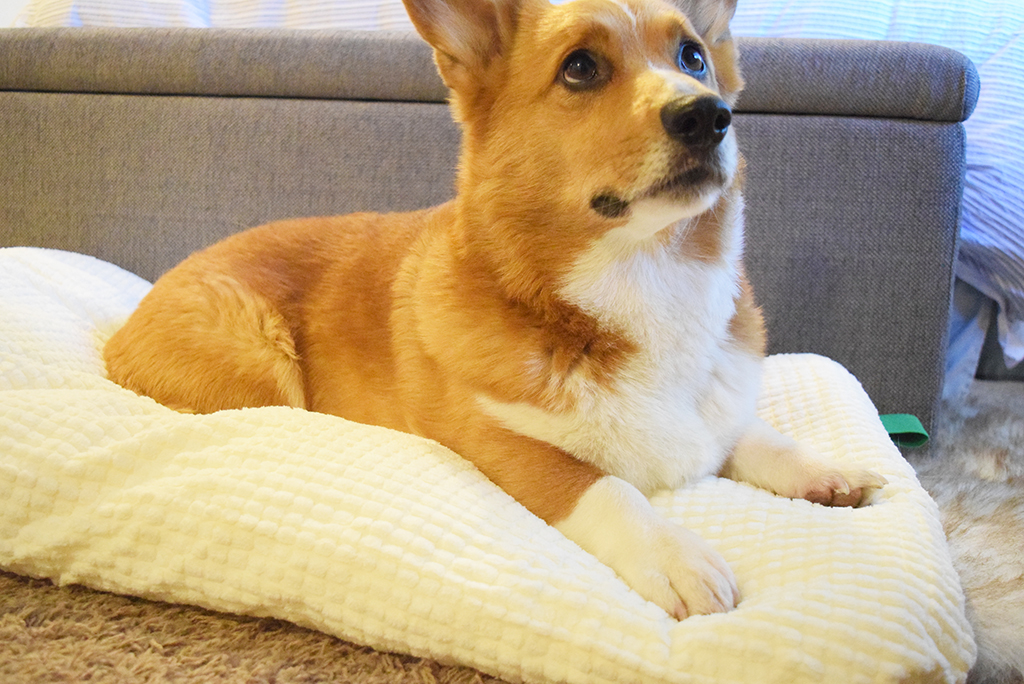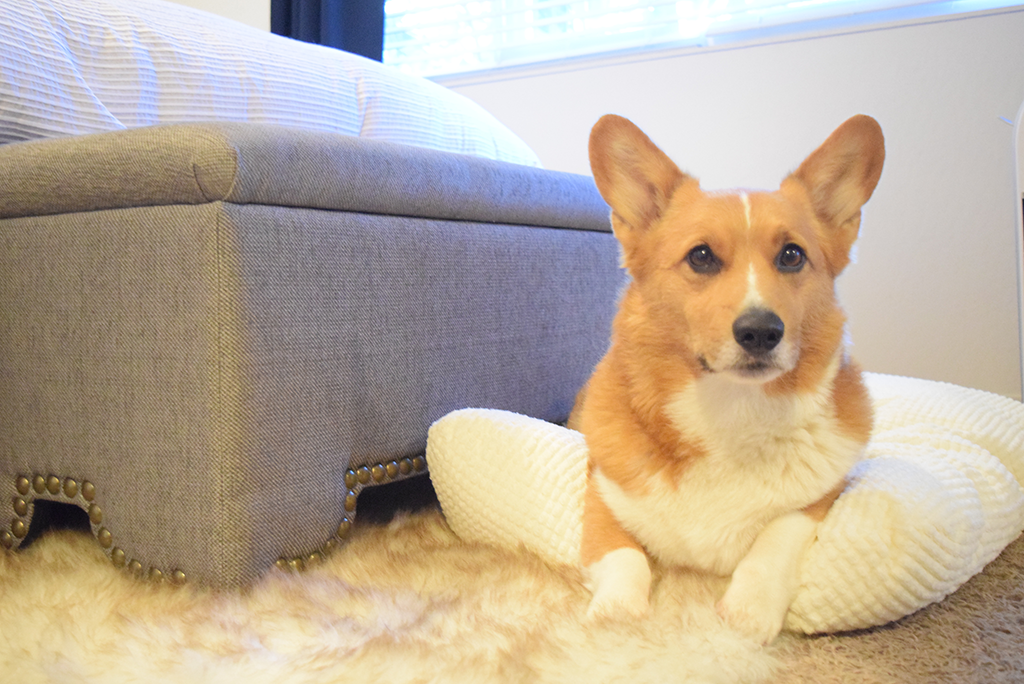 The Lurvig Reflective Collar
We also had a chance to pick up a Lurvig Reflective Collar for any night walks we will be doing this season. In urban areas, its really important that cars can see you and your pets clearly. I highly recommend taking the necessary steps to update your walking gear for walking in the dark.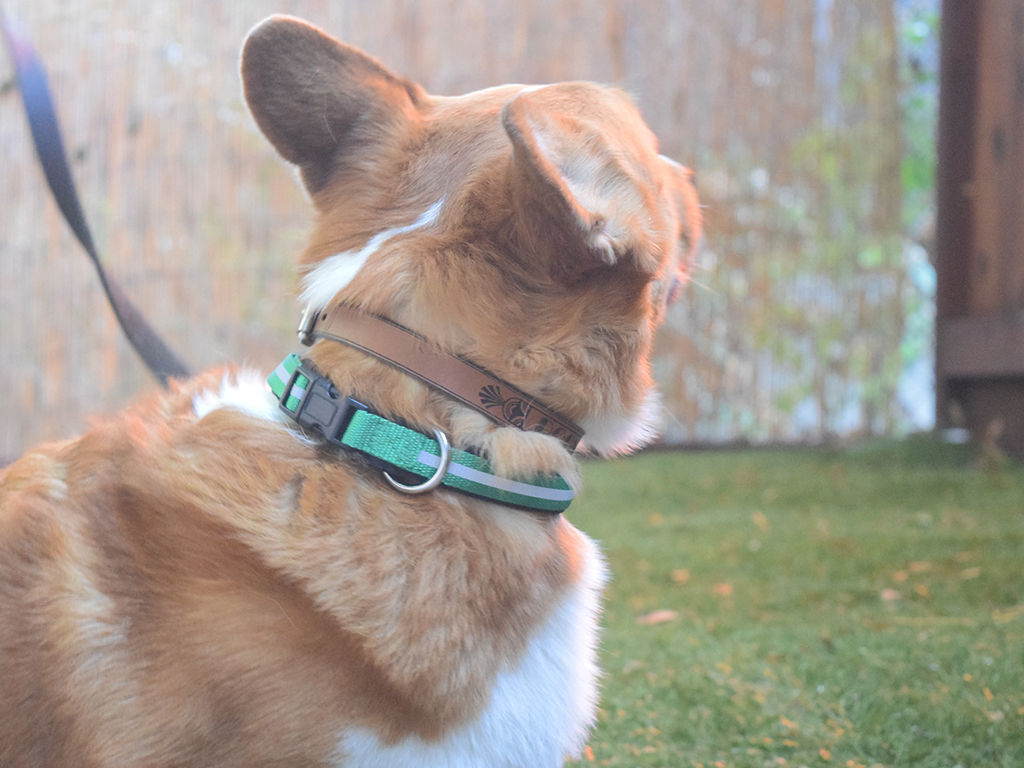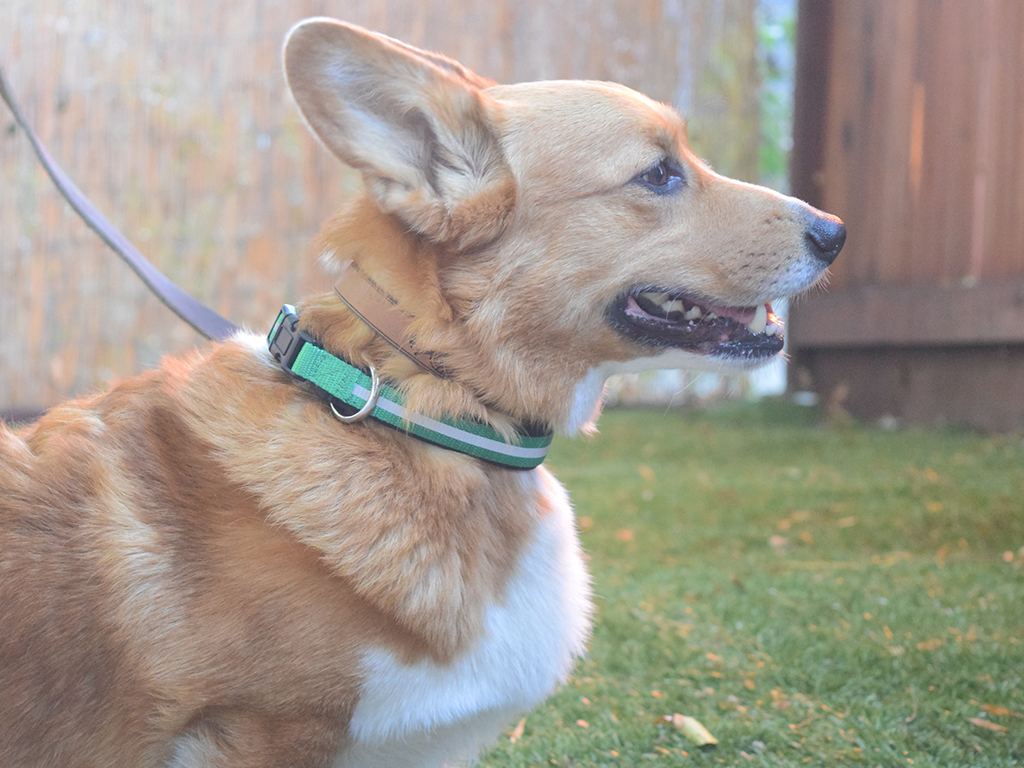 In the photo you can see that Rooney is wearing two collars. This is for two reasons. 1) Rooney's ID information is engraved on his leather collar, so in case of emergency, we need him to have that on when we leave the house. 2) The inside of the reflective collar is a smooth material, making it very comfortable for Rooney, but also a material I would worry about slipping off if, for whatever reason, Rooney decided to back up suddenly. Therefore, we kept his leash secured to his leather collar that we use all the time.
Have you seen IKEA's New pet line yet? Tell us what you think for a chance to win a $50 IKEA Giftcard and 3 Months of Petcurean pet food (three 25lb bags of dog kibble or three 16lb bags or cat kibble)!
For Your Entertainment
In addition to being compensated for the IKEA items, Petcurean was nice enough to send us a collapsible water bowl and bandana. I tried to take a cute picture of Rooney with both, but when I put the bowl next to him, he wasn't very pleased that it was empty, and then proceeded to run away with the bowl. I had to capture that moment because Rooney always makes me laugh…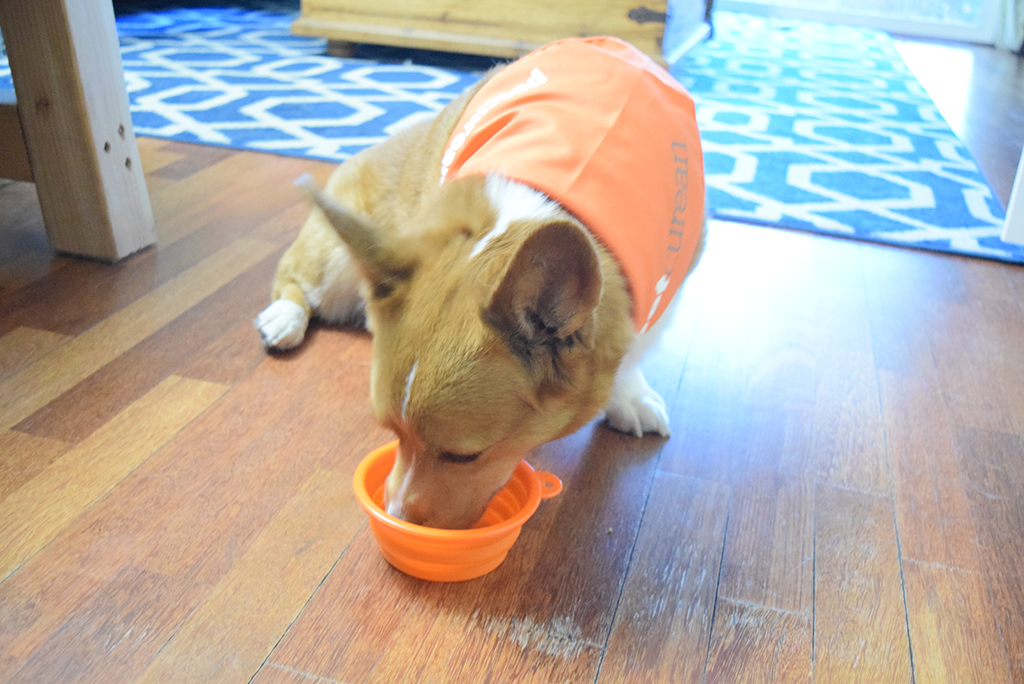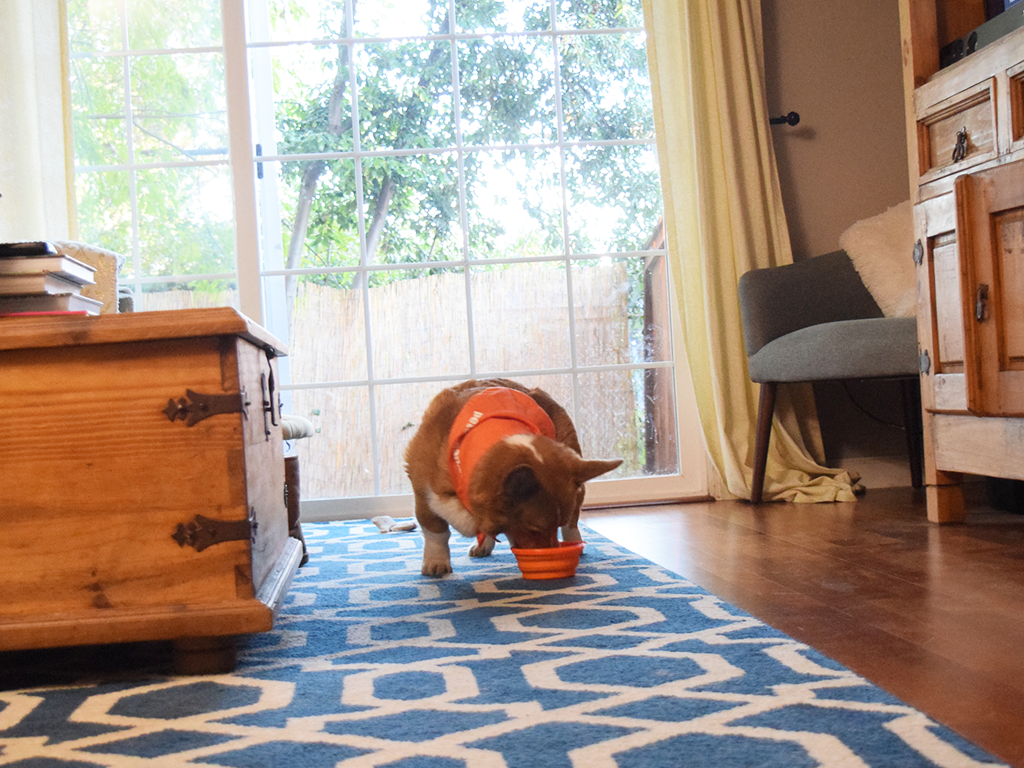 Disclaimer: We are part of the Petcurean Blogger Advocate program. However, we feed Rooney Petcurean every day. My Kid Has Paws only shares information about products we like and we believe our readers will enjoy.