Disclaimer: We are part of the Petcurean Blogger Advocate program. However, we feed Rooney Petcurean every day. My Kid Has Paws only shares information about products we like and we believe our readers will enjoy.
A few months ago I was taking Rooney to a Corgi meetup in San Francisco and I heard someone say, "Look at that chubby Corgi!". I wanted to turn around and say, "He's just fluffy and his body condition score is perfect!", but I refrained.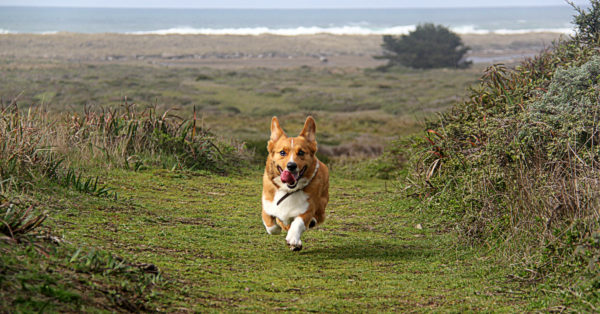 Corgis are one of those breeds that can easily look overweight. With their fluffy double-coats and low-to-the-ground stature, it's easy to seem chubby. Regardless of general appearance to the public, maintaining and managing your Corgi's weight is one of the most important things you can do as a pet parent.
Obesity & Excess Weight
Obesity and excess weight are most commonly brought on by overfeeding, a lack of exercise, or both. Additionally, obesity and excess weight can lead to a variety of health issues for your Corgi including, but not limited to diabetes, arthritis, and a shortened life span.
Obesity is a significant risk factor for many life-threatening diseases that affect dogs and cats. For example, diabetes and obesity in cats often go hand-in-hand, and in dogs even a slight increase in weight has been shown to decrease their lifespan by about two years. – Dr. Jennifer Adolphe, Petcurean
For Corgis, proper weight management is especially important since they are prone to IVDD (Intervertebral Disc Disease) and DM (Degenerative Myelopathy).
In dog breeds that are predisposed to IVDD, keeping them at a lower weight will help reduce the stress on their backbone and neck. – PetMD
Body Condition Score
The proper way to determine if your Corgi is at a healthy weight is by measuring their Body Condition Score. A good Body Condition Score is characterized by a distinct waist line from above and the side, as well as, the ability to easily feel (but not see) ribs and vertebra.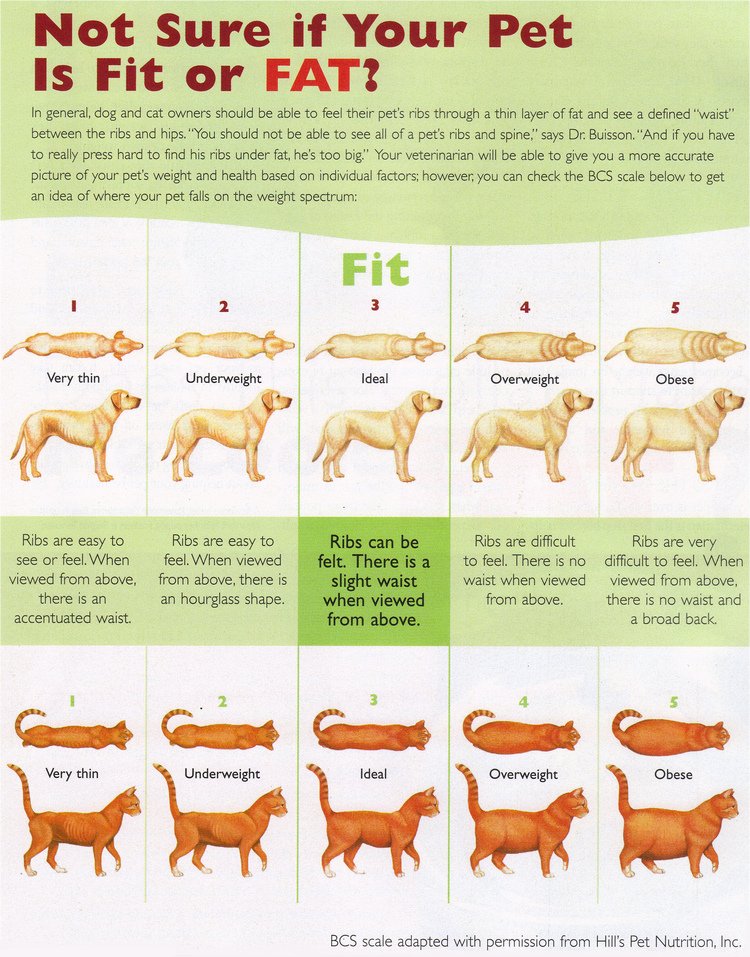 To see what a proper Body Condition Score looks like for Corgis, please visit Little Cooper Bear's blog where Cooper explains what a Corgi's body condition score should look like, with photos which are really helpful!
If you are unsure of your Corgi's body condition score, you should definitely ask your veterinarian at your dog's next annual exam.
Keeping Your Corgi in Shape
Now that we have established the importance of keeping your Corgi in shape, let's discuss ways to do so.
Exercise: Regular and consistent exercise is the cornerstone of keeping your pet in shape. Rooney gets his exercise on frequent walks, weekend outdoor adventures, and weekly doggy daycare. Even when the weather is bad, don't forget that exercise includes stretching, training, and engaging with puzzles.
The Right Food: In college I used workout DVDs to stay in shape during the offseason. Every DVDs said that you could workout as much as you want, but you have to eat the right foods to stay in shape. The same is true for your dog. Make sure you are feeding them quality food designed to fuel their activity. We feed Rooney Petcurean GO! SENSITIVITY + SHINE™ Duck Recipe, and at 7-years-old people still say he looks and acts like he is 2! Enter code: PS141ZW997 to get $5 off any bag of NOW FRESH, GATHER or GO!
Reduce Table Scraps: If you take the time and invest the money in feeding your dog the best food, it doesn't make sense to then feed them non-nutritious table scraps.
Hold Everyone in the House Responsible: If you are increasing your dog's exercise and feeding them a balanced diet, and their body condition score isn't changing, often, there is a family member who is feeding your dog something they shouldn't (or it could be a sign of hypothyroidism). I hate to point fingers, but its really important that everyone is on a fitness journey with your dog.
Supplements: If you haven't already, consider adding supplements to your dog's diet to support digestive and bone health as they age. Glucosamine and Omega 3's are very popular among dog parents, but I recommend working with your veterinarian before adding anything to your dog's diet.
How do you keep your Corgi in shape?
All photos of Rooney in this post are courtesy of Pawpawrazzi Pet Photography.