Merry Christmas Eve and Happy Hanukkah everyone!
I hope that everyone is enjoying the holiday season and using this weekend to spend time with those who are most important to you. Of course, that includes our pets! My goal over the holiday is to take Rooney on some new hiking trails and outings. Therefore, I thought the perfect stocking stuffer for Rooney would be some more Petcurean SPIKE treats. We first tried these treats in January of this year and they are what I like to call, high-value treats. Rooney loves these! Which is why I like to have them for our outdoor activities, in the event that Rooney needs to be distracted from a cow on the trail or another dog who is off-leash.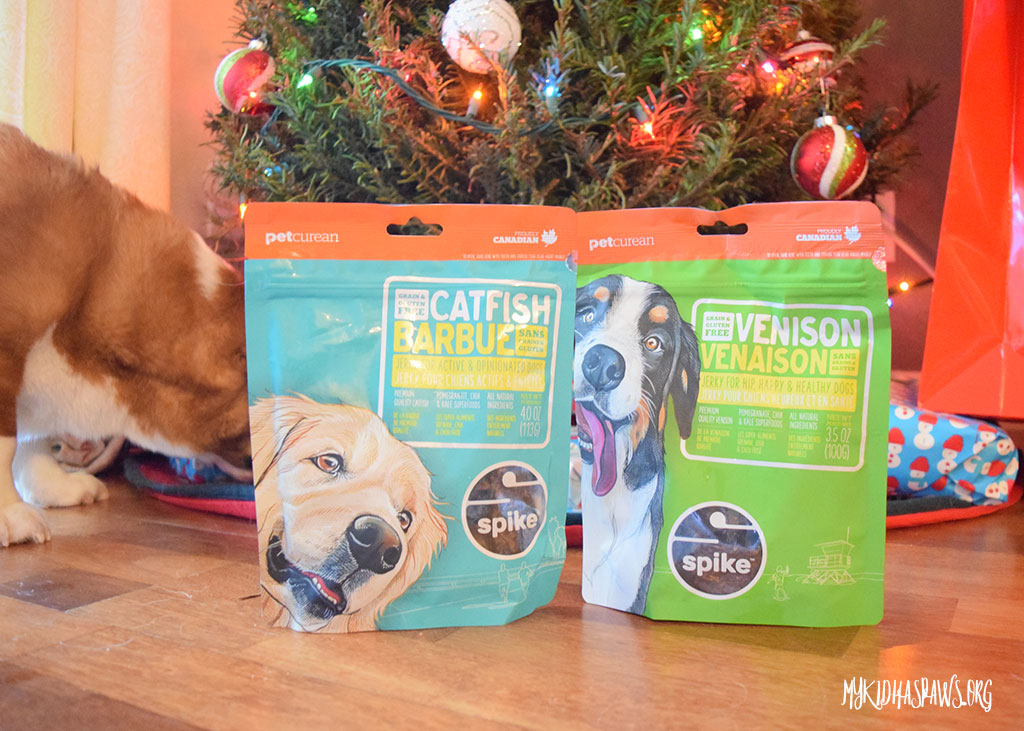 The best part about these treats is that I know I am providing Rooney with excellent nutrition. Because SPIKE treats contain:
premium quality meat proteins
anti-oxidants and superfoods like chia
pomegranate and kale
only all natural ingredients
zero by-products added
no added growth hormones
no artificial preservatives, flavors or colors
As many of you know Petcurean is the food that Rooney eats every day. I believe in their company's promise to provide our pets with only the best treats and food available. If you want to purchase some SPIKE treats for your pet, you can buy them online at Chewy.com. So far, we have tried the Venison, Catfish, and Duck and Rooney loves them all!
Let us know in the comments below: What flavor of Petcurean SPIKE treats would your pet want in their stocking?
Have a wonderful holiday everyone!
Disclaimer: I am both a Chewy.com and Petcurean blogger. I was provided with treats so that Rooney and I could provide our honest opinion. However, My Kid Has Paws only shares reviews we believe benefit our readers. Additionally, Petcurean is the food we feed Rooney every day.